Donate and Support
The Ypsilanti Senior Center is working to adapt and expand its offerings to help meet its mission of creating great experiences for older adults in a welcoming environment that encourages learning, active engagement, fitness, and healthy living.  However, we need your support!  You can make a huge difference in the life of a senior in this community by supporting the Center in one of the following ways: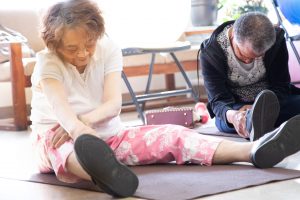 •  Make a gift to the Center on a recurring or one-time basis.  Donate via PayPal via credit card or debit card!
You may also send a check to:
Ypsilanti Senior Center
1015 North Congress
Ypsilanti, MI 48197
•  Donate time and expertise by volunteering.  See the latest Call for Volunteers for details!
•  Leave a legacy by including the Center in your estate plan
• Rent the Center in the evenings or weekends for your event (currently paused due to COVID-19)